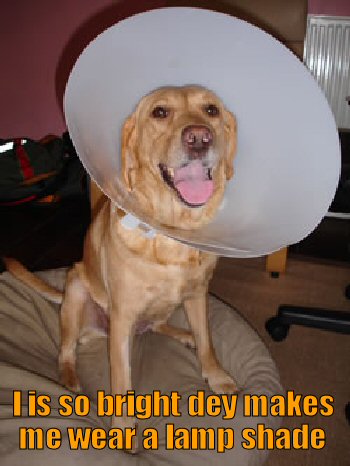 dey makes me wera a lamp shade.
You might also like
I'll makes it fit
Kind of like fitting a round peg in a square hole. If it fits, it fits!...

I ate 5 hot dogs
I ate 5 hot dogs, 3 bratwurst and broke a lamp trying to get away....