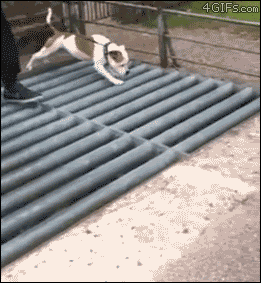 When dogs are put to a task they usually figure it out!
You might also like
Go figure!
I guess we'll never figure out why they do some of the stuff they do....

Pee pee pad?
Its was sure nice of my person to get me this nice pee pee pad!...