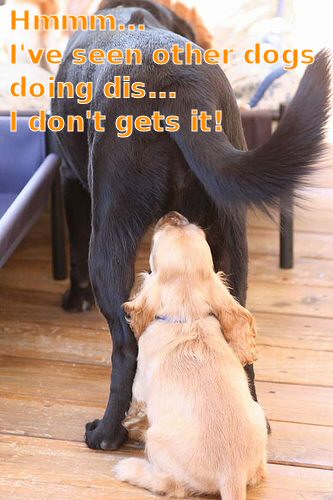 He'll figure it out sooner or later.
You might also like
Hey, how ya doin'
Dogs are acting more like humans every day. This dog looks so natural sitting in this car waving....

Go figure!
I guess we'll never figure out why they do some of the stuff they do....